Create an account and benefit from:
Easy sample ordering

Access to order history

Simplified contact with Tarkett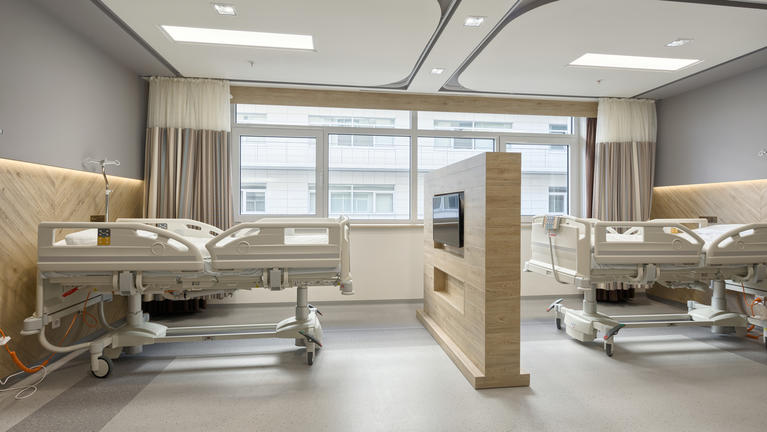 TOKUDA ACIBADEM CITY CLINIC
2018 | Sofia, Bulgaria
Our flooring solutions iQ Eminent and iQ Toro SC have been designed taking into account the needs of the patients and the staff, the heavy traffic, as well as the safety and comfort necessary in healthcare institutions. The private Acibadem City Clinic Tokuda in Sofia chose Tarkett flooring iQ Eminent and iQ Toro SC.
The iQ Eminent homogeneous vinyl is an excellent solution for heavy traffic areas, and is therefore, due to its durability and ease of maintenance, especially recommended for use in healthcare institutions. It is composed of a single layer of vinyl and installed by gluing it to the subfloor and then welding it in order to ensure longevity and optimum hygiene.  
Electrically conductive iQ Toro SC flooring is high-quality flooring suitable for areas such as operating theatres and rooms with computers and electronic equipment. It is available in the form of homogeneous vinyl and linoleum with an antistatic or conductive layer and combines easily with other compact and acoustic flooring. 
 
About
Our flooring solutions iQ Eminent and iQ Toro SC have been designed taking into account the needs of the patients and the staff, as well as the safety and comfort necessary in healthcare institutions