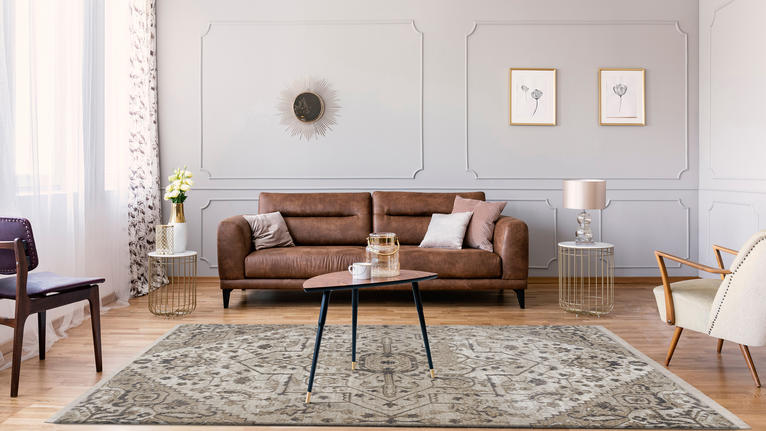 Top 10 rug trends in 2021
Are you looking for modern rug options in order to make your home look like one on Pinterest? We would like to draw your attention so that you explore the Top 10 rug trends in 2021 list:
#1 Vintage is new again!
The rustic interior style has come back on trend again and has been around for a few years, and at this season it is reflected in imitation of sisal products which look as if they were handmade: "Vintage rugs", perfectly faded, in order to achieve the old rug appearance. 
A nice vintage rug is a great way to complement colour to the wooden floor, and it can be combined with modern furniture to brighten your living room or bedroom.
 
Vintage rugs, enriched with discreet acrylic fringe tassels sewn onto the shorter edges, take you on a romantic journey into the past. The rug from the Palermo collection has been available since March. 
#2 Ethno in a modern guise
Rug carpets have been at the forefront of design trends for a long time. Originating from Turkey, the Balkans and North Africa, known for its rich history, these flat woven rugs are bold and timeless. 
 
Ethno trend combined with Scandinavian or classic furniture. Why not? Do it with style, without exaggeration, and you will bring a part of tradition in a completely modern guise into your home. 
#3 New geometry!
Design combination play on a single rug is a global trend in 2021. The bold geometric design of a rug is a powerful "statement piece", that is, a detail people notice first in every space. 
Rugs with geometric patterns offer designs which are rich in colours and structures. The boho style charm pervaded the line and geometric designs, which are always a good and reliable solution for larger spaces. 
A geometric rug in a room inspired by nature links the complete appearance of the fresh space. Try these "trendy" rugs in the hallways and dining rooms as a modern style complement to the interiors!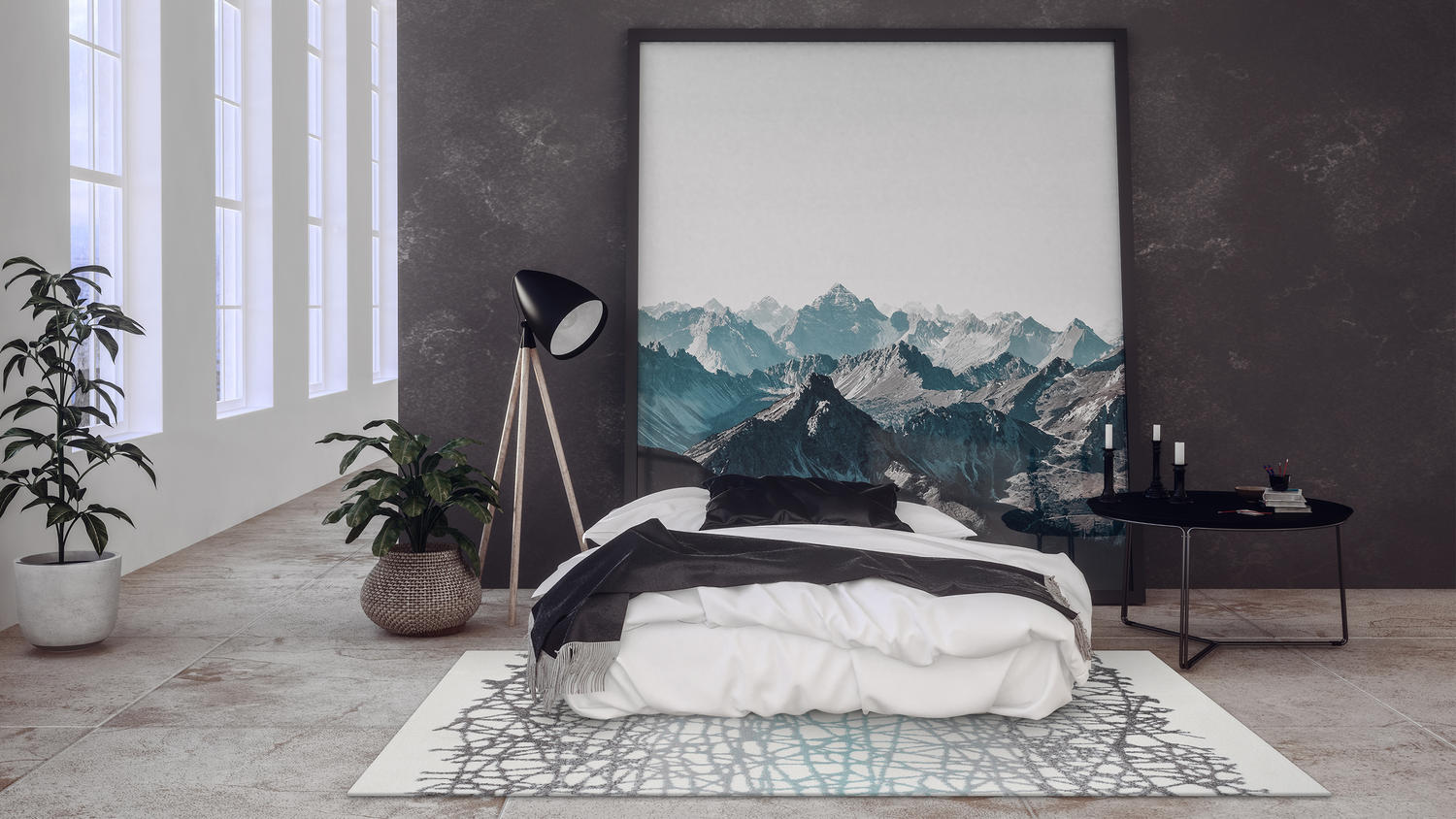 #4 Shaggy microfibre rugs
Luxurious shaggy rugs made of the highest quality microfibres give off an impression of comfort and bring warmth into your home. Mono-coloured, smoother tones, with a thick and velvety rug texture will bring an opulent and fancy look, ideal for minimalist spaces.  
Rugs made of polyester microfibres feel ultra soft to the touch. They are a particularly attractive option regarding the selection of products for bedrooms or living rooms, where an underfoot softness is an important element. When the atmosphere in the room is self-evident and speaks for itself, the only thing you need is an effective detail!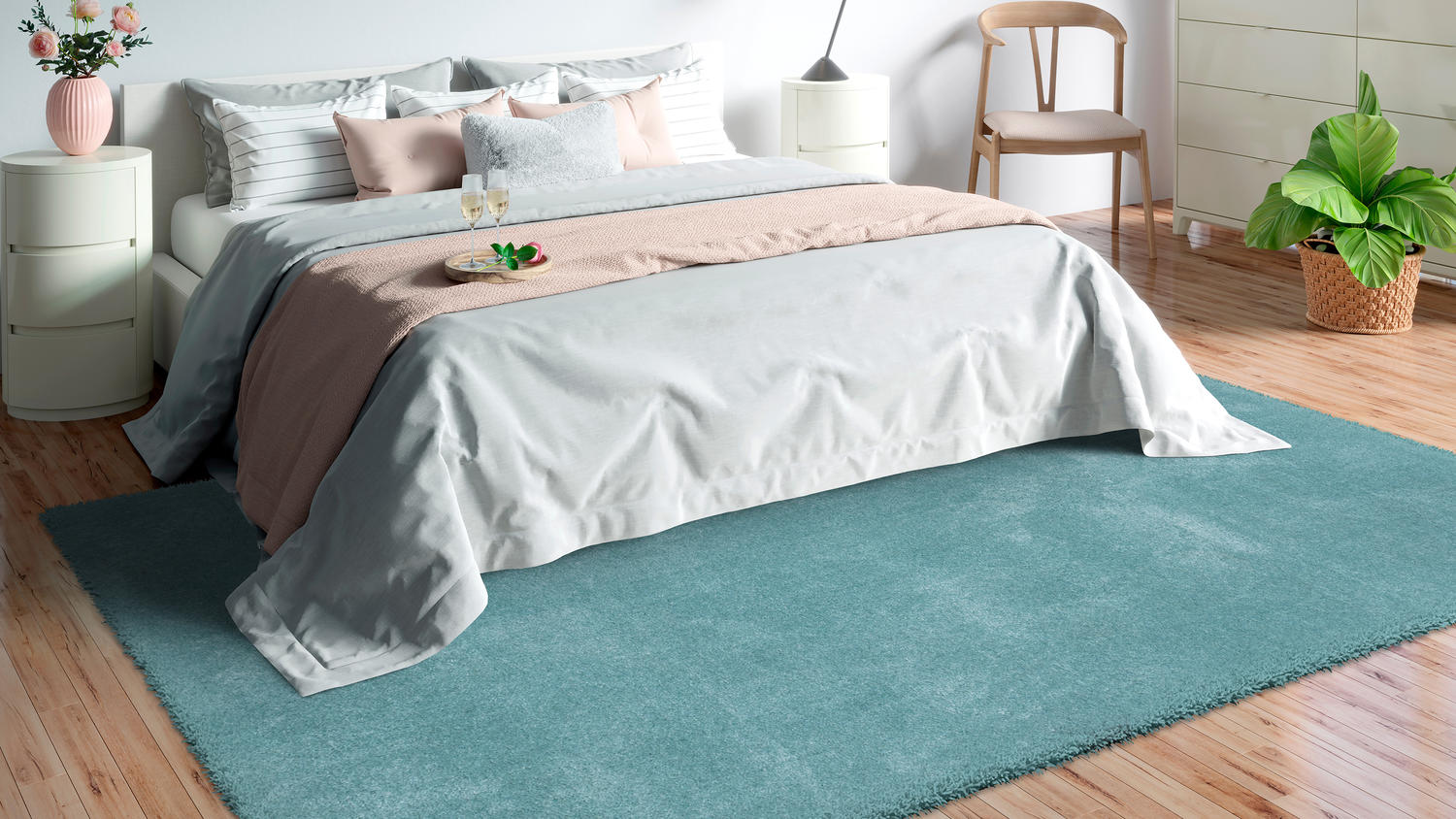 #5 Pastel and neutral shades
These colours help us make our home a place where we can relax, fill ourselves with positive energy and feel comfortable: from warm shades of soft pastel tones to grey and beige shades which are always popular options. 
Pastel rugs draw attention with their inspiring soft colours, dense pile and velvety appearance! Easy to fit and combine in places in which colour is the most important factor.
The mono-coloured rug from the picture below, in pastel iris colour, will make the minimalist chromatic spaces become lively: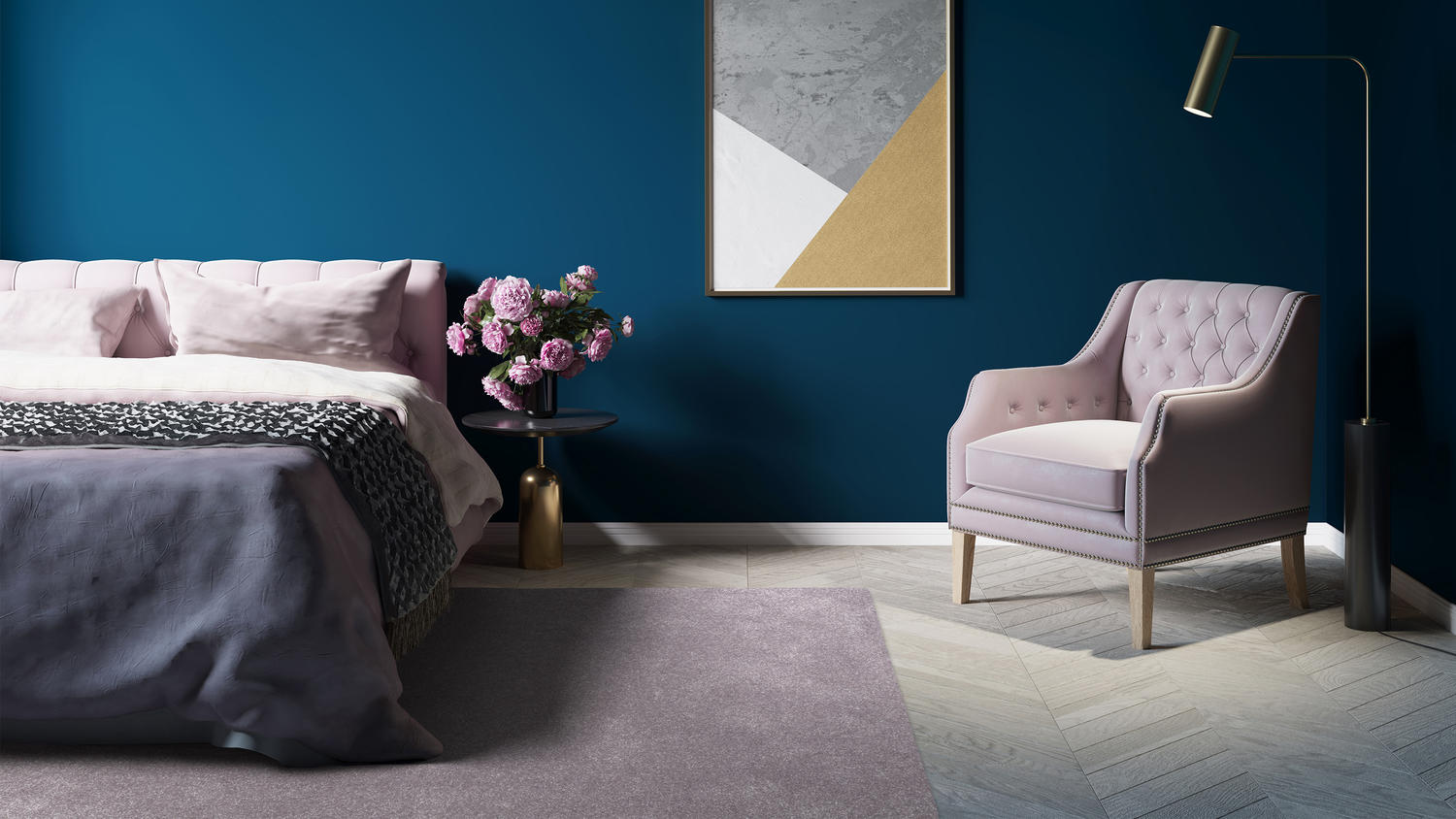 The neutral tones palette is still very up-to-date. Simple and neutral colours give your home a note of elegance, while a bold play of shades and surfaces makes the space unique. This also includes bright colours bringing cheerfulness to the space. By combining beige and brown tones in a new and different way we can achieve a dynamic appearance of the interior. 
The neutral design of the rug from the photo below is inspired by this trend, and the fringe tassels complete the original impression. 
 
#6 Jewel and jewellery shades
This year intense and bold colours in the interior will appear as accent colours and in this way they will completely enrich your space. They will provide it with necessary change and optimism. Golden yellow, sapphire blue and emerald green dominate the current trends in interior design. Thanks to these colours, you can easily make a big change in the decoration of your home. 
#7 Rugs in unusual places!
Try placing rugs in places in your home where you couldn't have even imagined a rug before! 
The kitchen may seem like a place which is not very safe for layering rugs due to possible spills and stains, but it can also be a great way to add some colours and patterns to the neutral kitchen, as well as warmth and comfort under your feet while preparing a family lunch on Sundays.  
 
 
If you have rugs which are resistant to moisture, you do not need to worry about stains, because they are very easy to maintain, so you can easily wash them under running water. 
Intended for indoor and outdoor spaces: they are an excellent solution for balconies, terraces, verandas, but also for the café and restaurant terraces. They are resistant to moisture, light, and they guarantee a stable appearance for several seasons. 
You can tuck in your favourite corner on the terrace for a morning coffee by adding such a piece of rug. 
#8 Luxury rugs - for those who prefer an elegant appearance
Sophisticated rugs completely captivate you with their elegant appearance. The striking colour and style of the rug ensure a complete transformation of the room which contains the furniture of neutral colours. In such an environment, they make a very powerful impression, therefore every other colouristic moment is superfluous.
Luxury rugs will give a touch of elegance to your home. Elegant and picturesque appearance with structural accents in black and white, with different pile heights which produce a 3D effect, will make your space rich and impressive.  
#9 Cowhide rugs – for a glamorous effect
Genuine leather rugs are great for achieving a natural and organic appearance, as well as for adding glamour to your home. Leather has been trendy for decades and continues to gain popularity, while cowhide rugs are sophisticated for both modern and traditional homes. 
Look for some ideas for cowhide rugs on Pinterest!
 
#10 Layered rug appearance – for creative people!
You still cannot choose just one pattern or texture? Layered rugs have become very popular in the last few years and they represent a great way to have fun with different textures and styles. Nevertheless, it is important to do it right and consider your space before adding a new layer. A fun, bold piece, such as a cow leather rug, will look great in comparison to a neutral choice – such as a wool or jute rug. 

The rug is an element of the interior carrying a certain message or telling a story. Decorate your home with a rug which can link the entire space to your personal story. If this text has inspired you, please share it with your friends and colleagues.