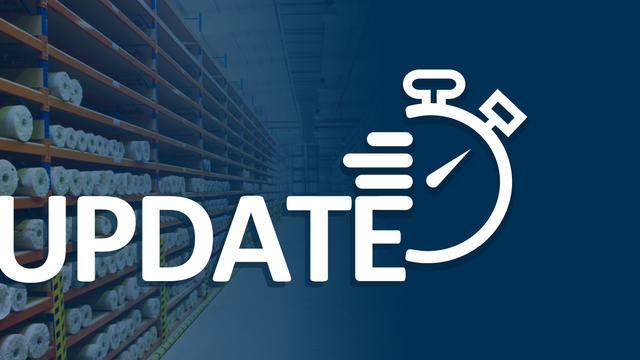 Quick Range for Tarkett B2B partners
Dear partners,
You can rely on Tarkett. Our new service ‒ Fast service (Quick Range) is our promise to you that we guarantee availability of more than 1300 products in Tarkett's stock within 2 work days from the moment we receive your order.
While we are all following the development of the Covid-19 pandemic, we would like to inform you that we have organized business activities in Tarkett according to newly created conditions, following the instructions and recommendations of local authorities and state authorities.
Our focus is still on supporting our customers, with all the necessary measures we have taken following our value that the health and safety of clients, business partners and employees are our # 1 priority, at any moment and in every place.
Although visits and interactions between people are reduced, all our teams have ways to keep in touch with you and provide the services you need.
We will notify you in a timely manner in case of changes that may occur due to different restrictions regarding production conditions, transportation of goods or work of employees.
These restrictions may also cause discrepancies within the guaranteed 2 business day availability.
Please be assured that we are fully committed to your needs and mobilized to overcome this challenging situation with you.
Thank you for your loyalty to the Tarkett brand and wish you all the best to you personally and all your associates.
The "Quick Range" products are marked with a QR logo on our website, as well as in our web store. The whole QR product range can also be found in the e-brochure, which you can download from our website. 
You can mark the display samples in your retail stores with special labels for Quick Range samples for easier reference. The labels should serve as guidance for your sales staff, as well as your valued customers by letting them know which products can be delivered faster and which not. The labels do not contain an indication of time, 2  work days, but only Quick Range.
This service is intended for those who want a quick response, who cannot wait! 
•    A wide range of best-selling products
•    Available at Tarkett's locations within 2 work days from the moment an order is received.
•    Easy access to QR products on all devices (website, webshop, e-brochure) 
QR products are shipped in accordance with the usual defined shipping terms and conditions or, if you wish, no later than 2 work days after your order is received, which is charged extra. 
For more information contact your sales representative or an Order desk specialist. 

FAQs 
Customer: Does this mean that if I order QR products, Tarkett is going to arrange a delivery within 2 work days? 
Tarkett: No, Tarkett does not guarantee delivery within 2 work days, but AVAILABILITY of products at its locations within 2 work days from the moment your order is received. Product delivery, regardless of whether it is QR or not, will still be done in accordance with the usual defined shipping terms and conditions. If you want an urgent delivery of a certain product from the QR range, the shipment can be arranged after 2 work  days at the latest, but you will pay the transport costs – the costs of fast delivery.
Customer: Does that mean that from now on, I should also guarantee product availability within 2 work days to my customers? 
Tarkett: Your customer service depends solely on your service policy. Tarkett does not wish to influence your policy, but with its Quick Range, Tarkett gives you even further support in your efforts to provide service to your customers and partners in as short a time as possible.
Customer: But, if the product shipment is going to continue as usual, what is the benefit of this availability? 
Tarkett: Guaranteed availability of a product range has several benefits. First of all, you can plan and manage your business operations, stock, special offers in an easier way. A special benefit is the possibility of a Quick response, especially if you have a customer who cannot wait.