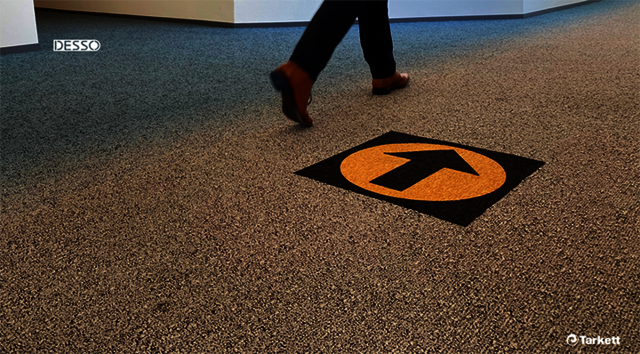 Desso Icons wayfinding carpet tiles
As COVID-19 restrictions are being reduced worldwide, companies organize their business activities according to the emerging conditions, by applying all necessary measures to preserve the health and safety of their clients, business partners and employees.
In order to support companies to balance their business in line with the health and safety principles, Tarkett offers a collection of DESSO® Icons carpet tiles, including a black or yellow arrow icon. 
Take care of your business partners and employees by quick and easy replacement of your carpet tiles. With DESSO Icons you have a flexible, simple and cost-effective solution for safe and simple guiding of the employees and visitors to your offices.
Striking yellow and black colours offer a clear, stable and visual reminder of how to move around the office safely. 
One tile, multiple direction options: The inner circle of the tile is completely modular, so it can be easily placed in any direction!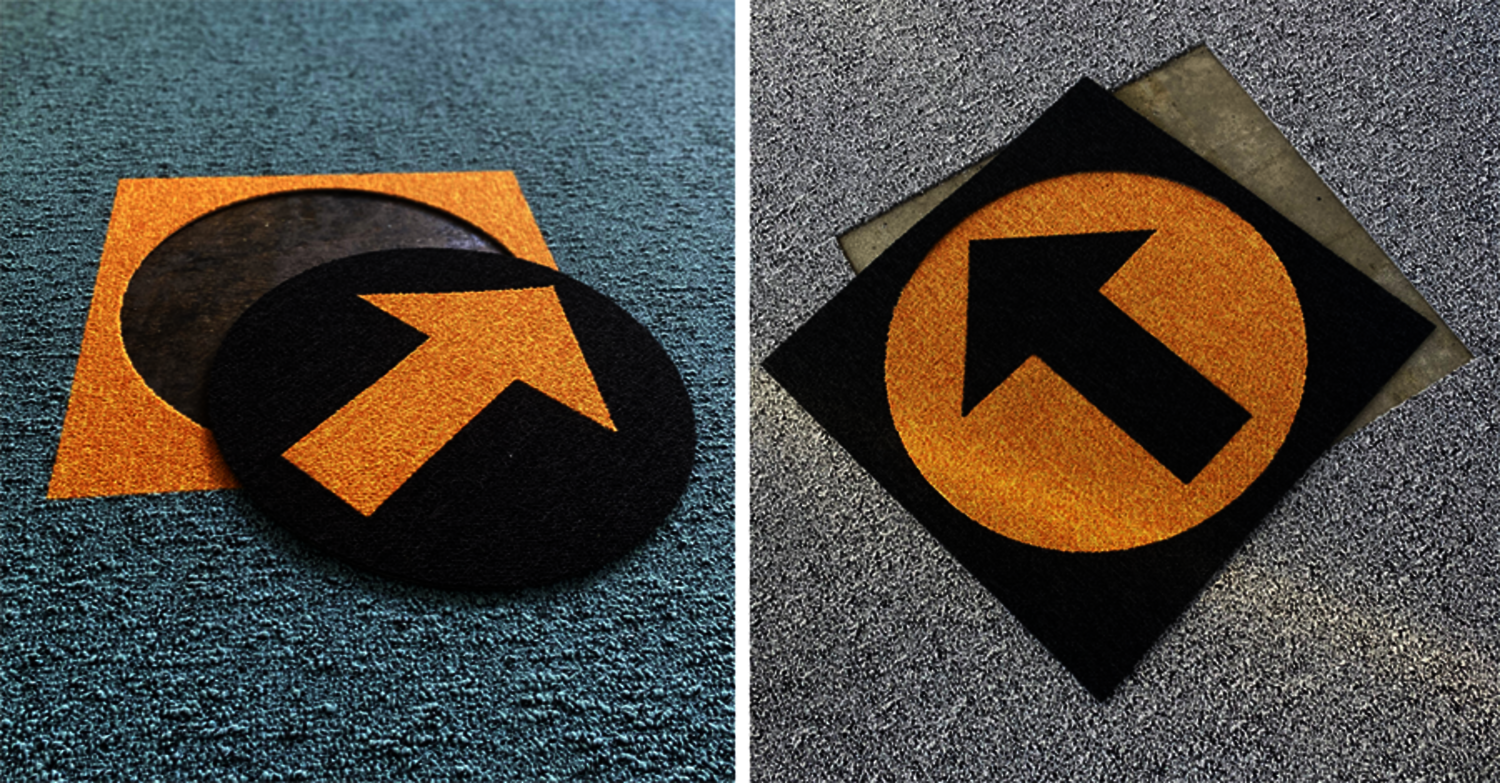 If necessary, you can easily remove the current carpet tiles (50x50cm) and replace them with DESSO Icons tiles. Simple and cost-effective!
Designed with international security colours: A combination of yellow (5420) and black (9991) from the DESSO Essence collection. Other colour combinations and icons are available upon request. To order special tile icons and colours, contact your local sales representative.
Sustainable solution: By default, each box comes in two different colour combinations (e.g. a yellow base with a black circle and a black base with a yellow circle). So, in accordance with the principles of sustainability, there is no waste generated by cutting the material during the production of these tiles.
Ready for delivery: Express delivery. 
If you have questions about the DESSO Icons collection, or some different tile icons and colours, you can write to use here: