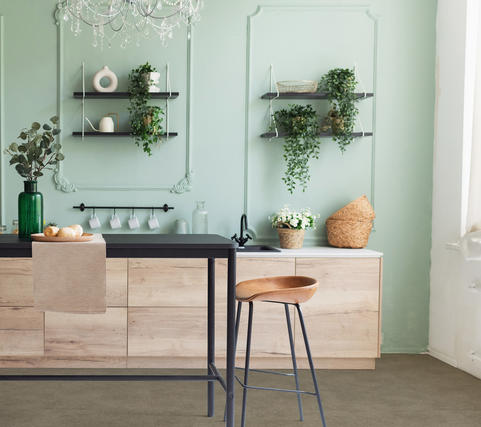 Variety is the spice of life: The latest novelties in ModularT 7
In the LVT Story brochure take a look at the story of healthy lifestyle and spices which inspired the creation of the ModularT 7 design in natural shades:
Whether you would like to choose new flooring for a single room or for the whole home, ModularT 7 in the form of planks and tiles will provide beautiful and lasting results.
LVT ModularT 7 flooring brings the beauty of natural wood and concrete, acoustic comfort and noise reduction into every space, while guaranteeing outstanding resistance – therefore it is designed even for the highest-traffic areas. 
It provides underfoot comfort and warmth, and it is suitable for underfloor heating.
Tarkett is a leader in sustainable production and contribution to indoor air quality, and these principles made the basis for the production of the ModularT 7 collection, whose design is environmentally-friendly, phthalate-free and 100% recyclable.
With ModularT 7 your flooring will become the most attractive part of your space.