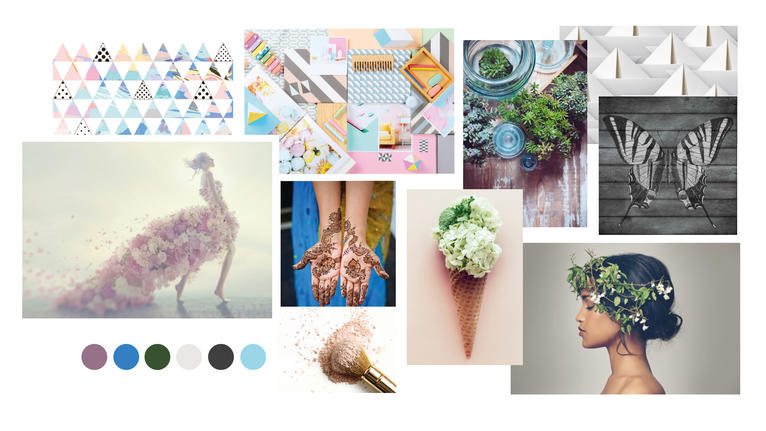 The colour of the year 2019 – living coral!
By choosing the colour of the year, the Pantone company has been dictating trends in design for as many as 20 years.  Coral, or the colour of living coral, (Living coral 16 – 1546) is a highly complex colour, both lively and soft, energetic and gentle. In interior design, this colour will most surely find its place, not only in details such as furniture pieces and household appliances, but also in the treatment of larger surfaces, such as walls, floors, even ceilings. This colour will not leave anyone indifferent because it brings natural tones and liveliness of a coral reef into your living space. 
4 WAYS IN WHICH FLOORS CONTRIBUTE TO THE BEST USER EXPERIENCE
Guests in hotels and restaurants prefer easy and simple experience, possibility to get by in space on their own, without getting lost and having to ask for directions. Selection of a different flooring for marking the path through your shop or restaurant, such as a carpet runner or attractive combination of colours and shapes in flooring, represents an ideal method to direct your guests and make visits to your shop or restaurant a pleasant experience. 
Brands are primarily selling experience. Department stores, shops or restaurants represent a great chance for brands to involve their customers in that story, and the interior design can significantly contribute to that. 
AUTHENTICITY AND PROFESSIONAL QUALITY FOR YOUR HOME
Remodelling your home is much easier than you think with our new luxury vinyl tile Starfloor Click 30 & 30 PLUS, 55 & 55 PLUS collections. Give your home a new refreshing interior design and even do it yourself thanks to our simple click system that makes installation so much easier. Our luxury vinyl tile Starfloor Click collections are also extremely durable and easy to maintain so you can enjoy your home's new style even longer.
MODULAR VINYL FLOORING SOLUTIONS OFFER MAJOR BENEFITS AND INFINITE DESIGN POSSIBILITIES
In order to create unique brand identity atmospheres in stores & shops, but also in hospitality & leisure areas, projects designers need both design and resistant flooring solutions. At Tarkett, we think that one of the best solutions is modular vinyl tiles flooring.
TRENDS FOR INTERIOR DESIGN FOR 2018
Whether you are fully renovating your living space, or it is your wish to simply refresh it with new details and colours, it is inevitable that current trends will affect your choice. Your personal affinities and styles you are pursuing will largely determine the presence of certain trends in your home. Now, when we are already deep in 2018, we can safely say which current designs dominate the interior design.