Create an account and benefit from:
Easy sample ordering

Access to order history

Simplified contact with Tarkett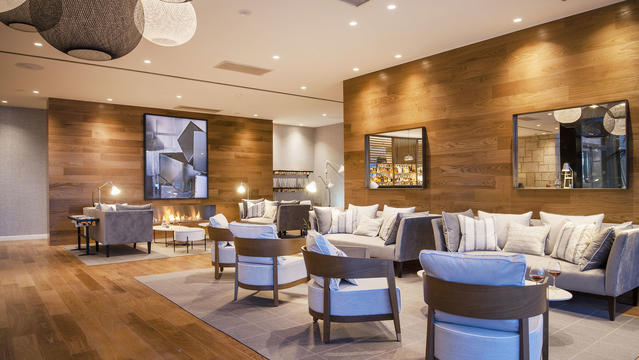 The Bellevue Hotel
2019 |
Dubrovnik, Croatia
Collections used
Hospitality, Travel & Leisure
Tereza Prego, Design Portugal
Designer/ Architect
Adriatic Luxury Hotels
Building owner
OTP, Dubrovnik
Tarkett partner
The seashore, peace, elegance, politeness, comfort and world-class service are just some of the things that come to mind when we mention the Bellevue Hotel in Dubrovnik.
The five-star Bellevue boutique hotel represents a blend of luxury and comfort. Situated on top of a 30-metre high cliff, it can boast some of the most spectacular panoramic views of the Dalmatian coast and it is only a 10-minute walk away from the centre of Dubrovnik, a town with a rich and enchanting history. 
After a complete renovation in spring 2019, the Bellevue is back, enriched with a combination of natural and modern materials.
Tarkett has added to the beauty of the environment by offering parquet of premium design and quality from the Step collection. A total of 3,155 m2 of Oak Copper design has been installed in the luxurious hotel. It is a multilayer parquet made of one piece of wood, treated with a unique Proteco lacquer in the factory. The simple T-Lock system allows easy installation and creates a uniquely smooth surface, which makes the maintenance of the floor easy. 
The Step XL & L parquet collection comes with a 30-year warranty.
The unimaginable beauty of natural wood enhances the premium seaside resort Bellevue boutique hotel.
Tarkett parquet is always an excellent solution if you strive for a blend of luxury and nature.