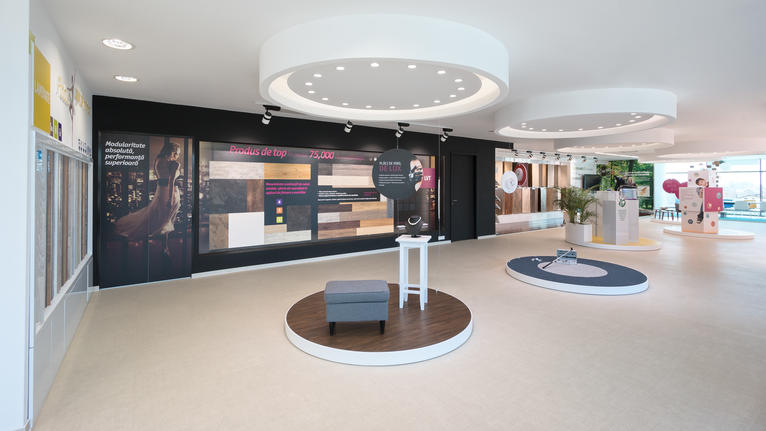 Showroom Bucharest
Tarkett Showroom in Bucharest offers not only complete support and consultancy to our clients and partners for various projects, but also the chance to discover state-of-the-art flooring. In our showroom, they can explore and draw inspiration from our interior solutions.
Our showroom in Bucharest offers to visitors a wide range of solutions in different fields, from education, medical clinics, hotels and housing up to retail stores, as well as a presentation of Tarkett products - parquet, laminate, vinyl, linoleum, sport flooring and a selection of Desso and Sintelon carpets.
At Tarkett, we are fully committed to improving our experience for both the users of our products and our sales partners. Tarkett provides a wide variety of online and offline resources and tools, which provide support whenever it is necessary - from choosing the right product up to professional training and marketing.
Tarkett Showroom Bucharest
Willbrook Platinum Business & Convention Center, 172-176 Bucharest
Ploiest Road, Building "A", 3rd floor
 013697 Bucharest, Sector 1 Romania
Phone: +40 21 224 0124